Finding Petroleum - Weekly Newsletter (December 17, 2018)
Irene Waage Basili, CEO, Shearwater Geoservices, speaking at a Petex forum "Exploring The Next 5 Years of Oil & Gas" at Olympia on Nov 29, said that she is interested in evolutionary theories. And the oil price crash for 2014 was"almost an extinction event," for the oil and gas industry, she said, particularly in exploration, with "activity completely stopped for quite a few years." But now, "there will be new species [new types of company] coming online and capturing new territory."
In the same forum, Professor John Underhill of Heriot-Watt University said that 50 years ago, geologists were being treated as heroes, exploring for energy and solving British problems, in the background of strikes and the IMF crisis. He thinks many geologists today feel embarassed to work in the oil and gas industry.
And last week, Shell announced - together with its investors - "a long-term ambition to reduce its Net Carbon Footprint associated with the energy products it sells in step with society's drive to meet the goals of the Paris Agreement" - with an aim "to reduce its Net Carbon Footprint by around half by 2050 and by 20 per cent by 2035 as an interim step". 
These three points come together if we see that the oil and gas industry is completely changing - to become an industry which sees exploration and carbon capture side by side as its primary activities. Not necessarily both on the same reservoir (although it could be, see Circular Energy), but it could be production in one place offset by carbon capture in another, for example an oil company building a carbon capture plant for a coal power station in India.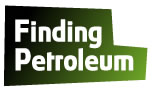 Geologists could see managing carbon capture as an equally important part of their work to oil and gas exploration. Fossil fuels provide a big chunk of our energy supply and geologists enable it to be provided in a low carbon way. That could make people feel much more comfortable about their work.
Note Shell's announcement refers to the "net carbon footprint from the energy products it sells". This is a big step from previous announcements which were largely about the carbon footprint from the processes of providing oil and gas to the customer, such as pumps, refining, transport and fugitive emissions.
Today we read that BP, Chevron and ExxonMobil are facing shareholder pressure to make a similar step. 
Karl Jeffery