With the accelerated reduction of the 'Groningen' gas field, the small offshore gas fields become even more important. In order to operate them effectively and efficiently, the costs must be reduced significantly. This is only possible through cooperation and clustering. Speed is essential, says EBN in his annual Focus publication.
This offers an attractive perspective for Circular Energy and the offshore wind sector. Thanks to our clean offshore power plant, we can maintain the balance in the ever-expanding offshore wind network, by extracting gas from these small fields, as well as electricity production and CO2 capture and storage.
Own energy need
EBN foresees a future in which by 2025 Dutch gas production from small fields will have fallen to thirteen billion cubic meters per year. The large gas transport pipelines and treatment centers are integrated into one offshore main transport network. Companies share staff and almost all platforms are unmanned. Connected to an offshore wind grid a number of platforms provide for their own energy needs. This results in an operational cost saving of 30-50%. As a result, new gas fields can still be connected and expensive infrastructure can be maintained for CCS and hydrogen. The environment, all stakeholders and society will benefit.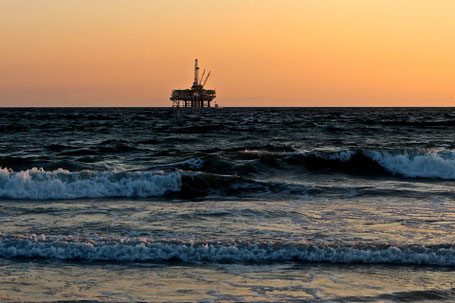 30 offshore platforms in 2027
According to EBN, this is the only way to keep production from the Dutch small fields affordable. Although various operators have already reduced their operational costs, EBN is convinced that further cost reductions are necessary. The key is far-reaching cooperation between the various operator; the clustering of operations. The potential to maintain the infrastructure longer through cost reduction is considerable. For example, at the current cost level, EBN expects at least 20 offshore platforms to be operational in 2027, whereas with a cost reduction of 30%, there will still be at least 30.
Smarter and cheaper
"Tens of billions of cubic meters of volumes already discovered can still potentially be connected," EBN believes. "In addition, recent discoveries in the southern and eastern part of the Dutch continental shelf made it clear that exploration still offers ample opportunities. But speed is required. The gas infrastructure in particular must be used more intelligently and at a lower cost, especially through far-reaching cooperation, simplification and clustering. EBN will strongly focus on these points in the coming years. "We expect our operators and partners to think out-of-the-box, present plans and, if necessary, jump over their own shadow to achieve cost reduction through clustering."
Re-use of platforms
The Dutch gas sector has already achieved good results with the reuse of platforms - a success that EBN would like to continue. "In ten years, the Dutch oil and gas industry will have to share the North Sea with an increasing number of wind farms. This is not an obstacle, but an opportunity. The prospect of an electricity grid at sea offers a unique but time-bound opportunity to supply the central treatment plants with electricity. "If we wait too long, the remaining reserves will no longer justify the investments."
EBN is a company that invests on behalf of the Dutch government in the exploration, production and storage of gas and oil.