The Process Flow Diagram of the offshore installation of Circular Energy is ready. By defining the process description, we have taken an important step towards realization of the installation. In the coming period, we will focus on the detailed design and requesting quotations.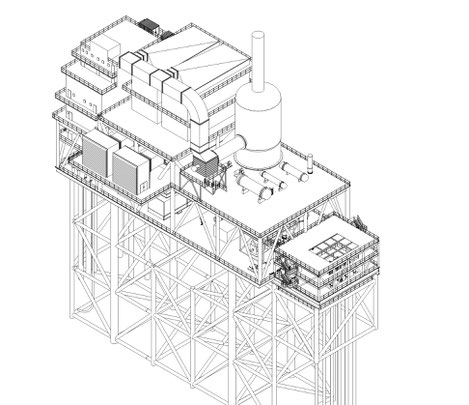 The advantage of the offshore installation we envisage is the combination of existing, proven technologies: gas extraction, gas production, electricity production, transport and trade in electricity, CO₂ capture and CO₂ storage. Innovative is the way the installation is built and our businessmodel. In technical terms, we are at Technical Readiness Level 6-7.
Tender process
In order to get a better understanding of the price-technical consequences of the design, we have submitted three tenders: a tender for amines - the chemical component of the CCS installation -, a tender for the gas turbine and a tender for the gas treatment plant. When we have a fixed price for these parts of the installation, we are able to make a thorough detailed design. For this phase we are looking for strategic investors.